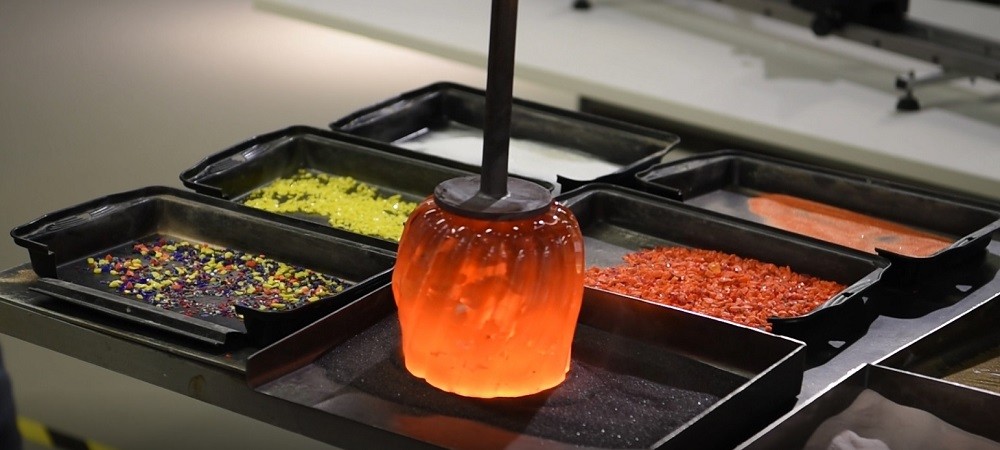 Glass Heritage Centre offers its visitors a modern introduction to the process of glass-making and documents the rich and multi-faceted connections between Krosno and the amazing glass-making business.
---
It is a unique place – a small working glass factory hidden under the historic town centre and, at the same time, a museum where the visitors can not only touch the exhibits but also co-create them. It presents the history and tradition of glass-making with state-of-the-art multimedia tools.








Virtually everybody in Poland associates Krosno with high-quality glass products, and the creators of the GHC wanted to foster and develop that awareness.
When you enter the building of GHC, modern in form and original in style, the longest escalator in the Podkarpacie region takes you up to the Renaissance town square, where the sightseeing usually starts. The visit to GHC includes artistic glass, glassmaking workshops, decorating baubles, painting on glass, stained glass and engraving workshops, and, most importantly, a chance to experience what it is like to work at a furnace.


You can learn about the difficult art of glassblowing here – take up a blowpipe and see whether your lungs are strong enough to produce a vase. And this is only the beginning. As you go through the several storeys of the museum, you learn about the stages of producing both functional and artistic glassware. You can even have a go at creating a piece of glassware yourself, from blowing to decorating, which is not easy and will let you appreciate the skills of master glassmakers even more.








The museum displays their artwork in old cellars under the terraces of houses on the town square, recently adapted for this purpose, formerly ruined and filled with soil. In their new form, they showcase world-renowned brands of glassware produced in Krosno and the work of the most outstanding artists of glassmaking, of course connected with Krosno, such as Jerzy Maraj, Mateusz Maraj and Stanisław Borowski, whose work has delighted the world and been bought by, among others, Nicolas Cage and Whoopi Goldberg.

GHC also hosts artistic and cultural events, conferences, talks, wine tasting sessions and the already famous concerts by the furnace. Another great attraction is the unique 3D painting presenting the work of glassmakers.

Visit Krosno and discover the magic of glassmaking!