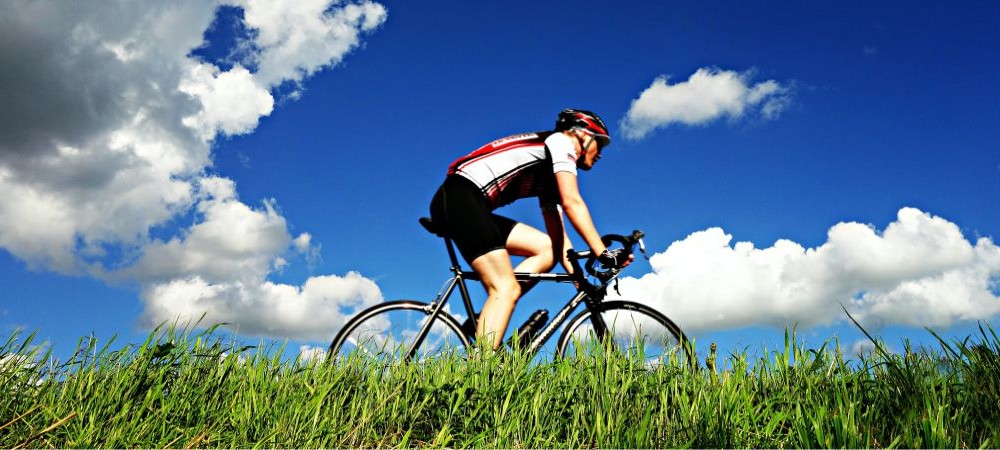 Attractions for active people
Krosno and its region is a dream place for active people. It would be difficult to find another place with such a wide spectrum of sports and tourism options.
---
There is no shortage of stadiums and sports halls in Krosno. In the town centre, in Legionów street, there is a sports complex with football pitches, a speedway racing track and tennis courts. On the other side of the road, there is a sports hall where you can practice volleyball, basketball and table tennis.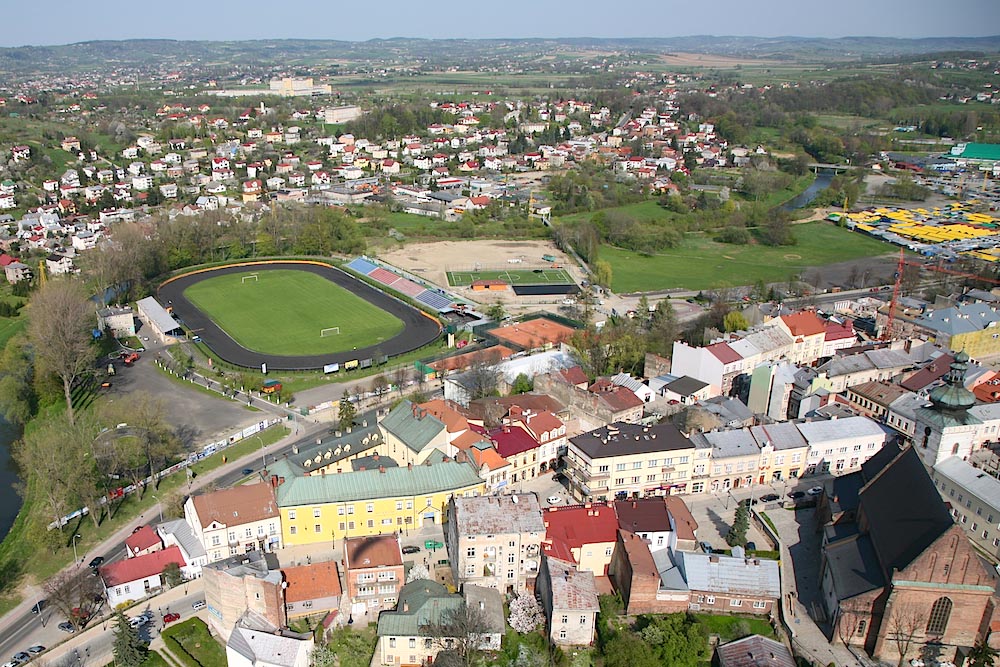 Another entertainment and sports hall, of impressive size, is situated in Bursaki street. It boasts almost 2500 m2 of floor area where you can practice a range of hall sports, as well as a gym, fitness club and a spa and wellness centre.



On the same street there is also a sports complex with a stadium for literally every athletics discipline, football pitches, tennis courts (outdoor ones and state-of-the-art indoor ones), and a basketball court.
In summer, every Saturday, at the athletics stadium in Bursaki street there are training sessions open to everyone interested in running as Krosno has joined the "Biegam bo lubię" ("I run because I like to") campaign organised by the third programme of the Polish Radio. Experienced instructors will give you professional advice on how to warm up before running, how to run properly and how to prepare for competing in running events.
There are many running events and contests organised in Krosno through the year, for example the Independence Run in November, the Portius' Treasure Run in August, and the Constitution Run in May.
Those in search for a stronger thrill take part the mountain runs, such as the series of mountain runs around the Kamieniec Castle called Zemsta, the run up the Cergowa Mountain, up the Baranie Mountain in Olchowiec (754 m) or the Łemkowyna Ultra Trail along the entire Beskid Niski range on the red tourist trail, which lets runners combine sport and discovering the beauty of the region.


In summer, near the stadium in Bursaki street, there is an outdoor swimming pool, and an artificial ice rink in winter. If you want to go swimming in Krosno outside of the summer season, you have two indoor pools to choose from – a typical swimming pool in Sportowa street in the Turaszówka district (up to 3.6 metres deep), and the school pool in Wojska Polskiego street with a larger pool for swimmers (with maximum depth of 1.8 m) and a paddling pool for those still learning.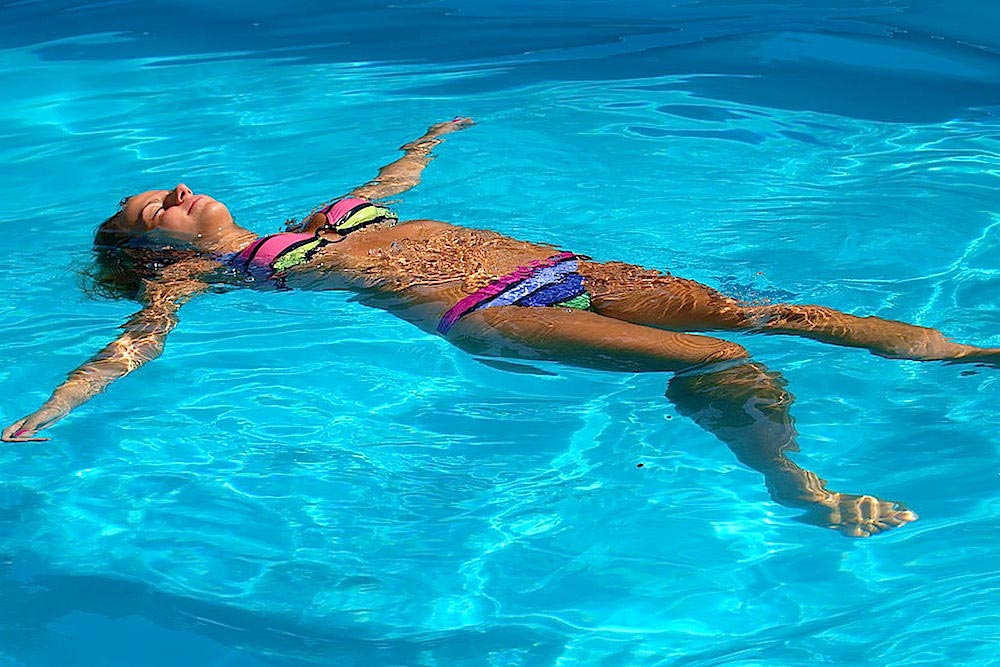 Still looking? Among the many sports establishments in Bursaki street, there is Eurogym, open every day, a combination of a professional gym and fitness centre, as well as a great place to relax with a massage centre, sauna, solarium, and a ping pong table. There is also the air-conditioned, three-storey gym and fitness club ActivZone in Krakowska street, where you will also find a martial arts zone and, of course, instructors. In the Turaszówka district, there is another high-class fitness club – Paker. If you prefer Zumba or Pilates, join classes organised by Fitness Style in the sports and entertainment arena in Bursaki street.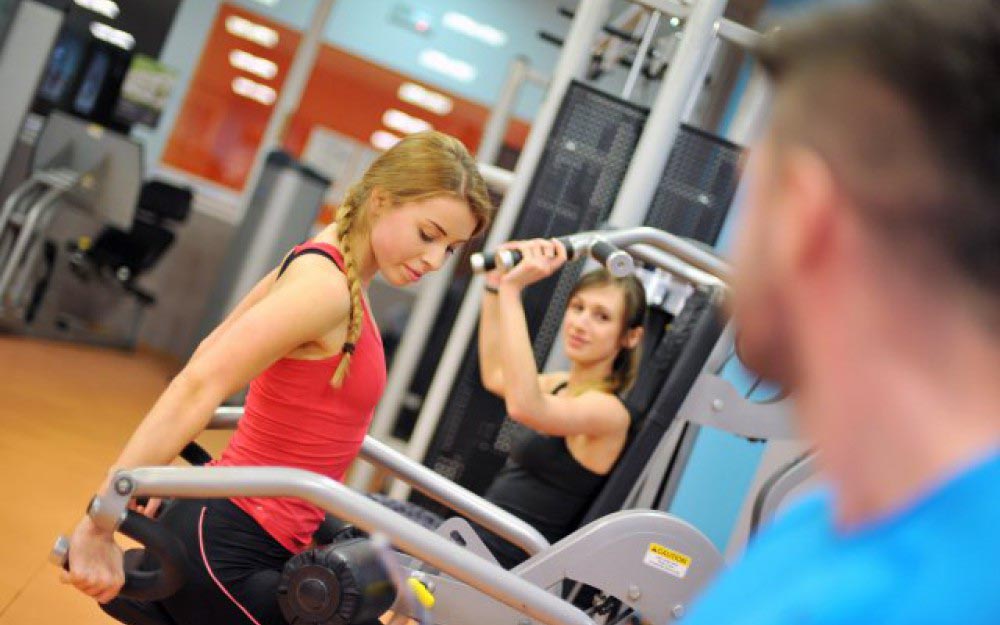 Apart from all that, there are of course walks, parks, bicycle trails and open-air gyms. And you should definitely keep in mind that Krosno is a perfect starting point for excursions into the mountains, as it is situated between the Pogórze Dynowskie in the north and the Beskid Niski in the south. Check the cycling routes in the vicinity of Krosno.

You will learn the best about the history, monuments and experience charming areas during the hiking tours through the numerous touristic trails: The International Tourist Trail - In the footsteps of Alexander Fredro, Wooden Atchitecture Trail, Krosno's Cultural Heritage Trail, The Petroleum Trail, The Papal Trail, Carpathian Churches Trail, Museums of the Beskids Cross - border Bicycle Trail.


See the map of cycle paths in Krosno



There is a PTTK (Polish Tourist and Sightseeing Society) trail that will lead you directly from Krosno to the Kamieniec Castle and on to discover the Prządki Nature Reserve.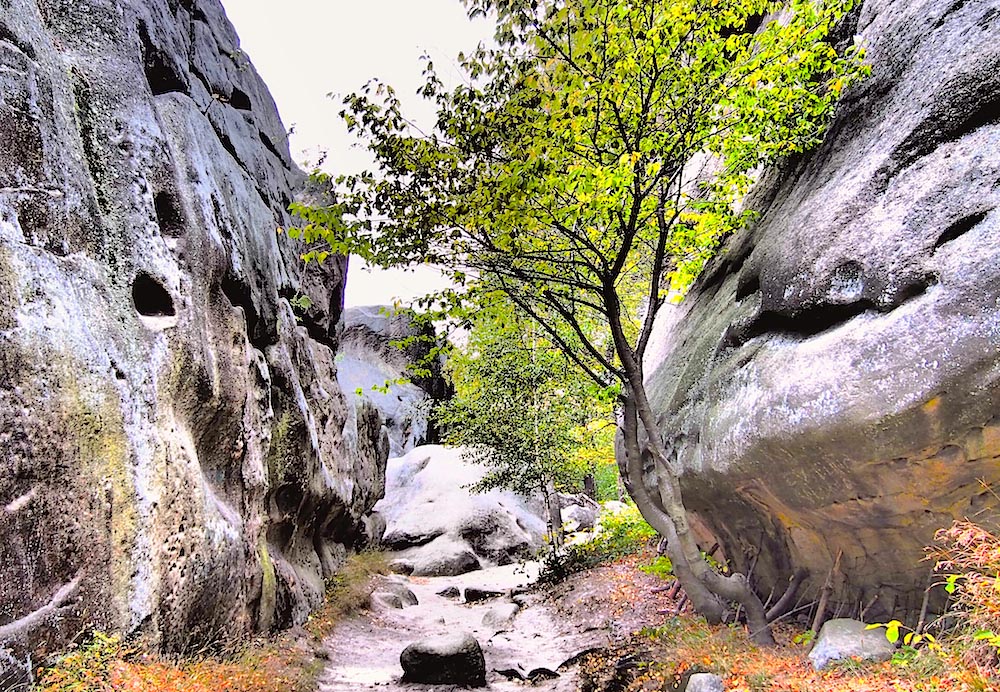 On your way, when you are climbing to the castle, a beautiful panorama of Krosno and the mountains around it will open before you. With good weather, you can see the meadows on top of the Bieszczady Mountains and sometimes even the Tatra Mountains.

Which mountain paths in the region are the best? It's a difficult question…
If you're planning to visit Dukla, it's worth considering a climb up the majestic and peculiar Cergowa Mountain (716 m above sea level), which seems to be hunched over the town, guarding its citizens. From the Dukla town square, you can get to Cergowa by the yellow educational trail. On your way to the top, on the mountain side, a good place to rest is the well dedicated to St John of Dukla, a hermit who prayed fervently in those forests in the 15th century, and did Krosno the favour of building the Franciscan church. Before you reach the top, it is also worth seeing the many landslip caves there, but you should remember they are off the trail and not easy to find.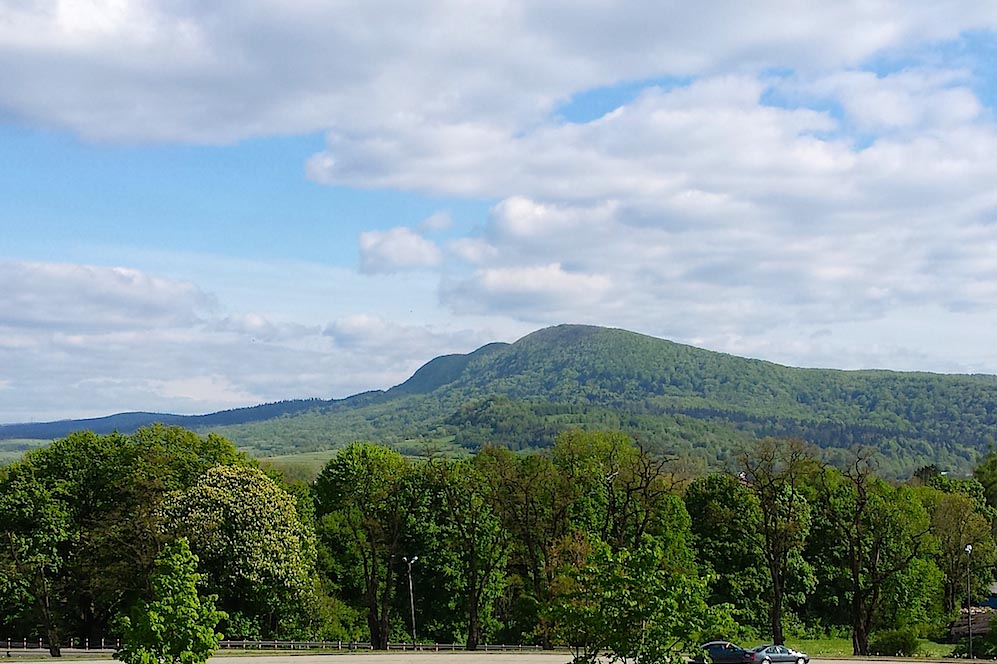 On your way, it's worth straying off the trail to the nearby Bałucianka to visit the magnificent wooden Lemko Orthodox church from the 18th century, which has preserved its iconostasis.

The region can be explored on walking tours, it is a great place for running, and it can also be discovered by bike, with many phenomenally beautiful trails free from heavy traffic.

Cyclists should definitely take a look at the unique trail Beskidzkie Muzea, which leads through Krosno and connects 21 interesting museums in Krosno and its region. The trail leads mostly along quiet local roads with decent surfaces, through the attractive landscapes of the Krosno region and on to Slovakia.

There are two spa towns near Krosno: Iwonicz-Zdrój and Rymanów Zdrój, which offer a wide network of various paths and trails. The most popular and the prettiest trail leads through Przymiarki and connects both towns. Przymiarki is a bare hill offering beautiful views of the Beskid Niski and, with good weather, also the Tatra Mountains.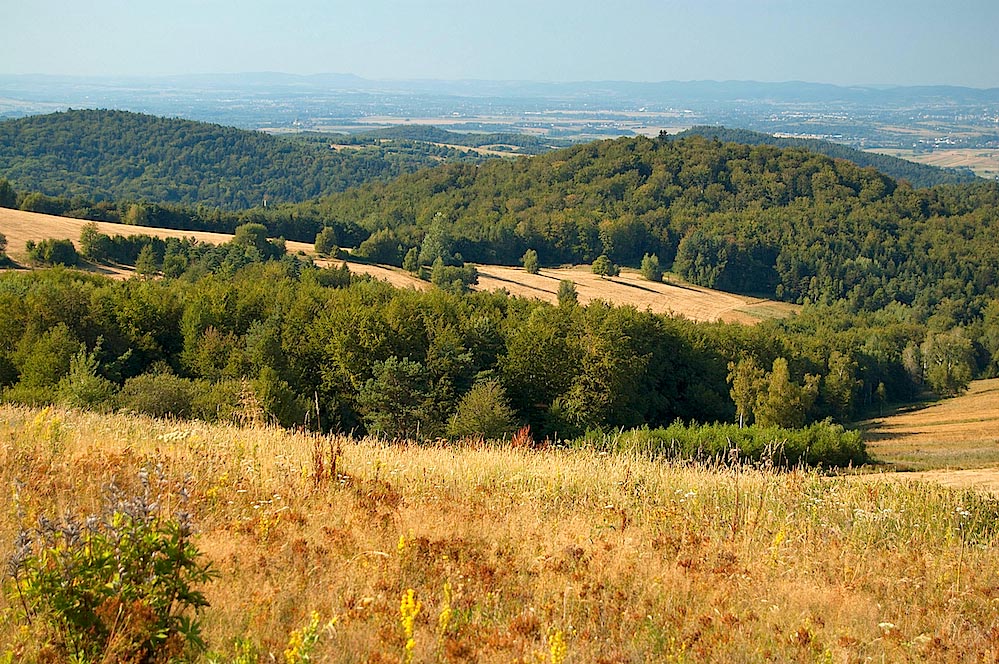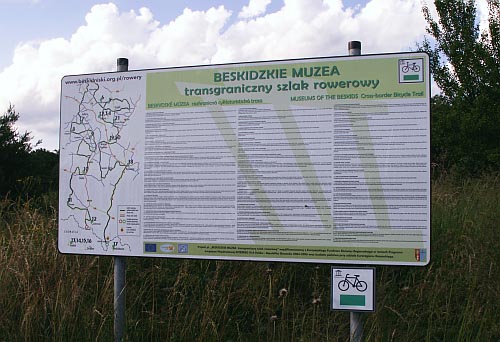 There are numerous options for spending your free time here, and they also include some more unusual ones. Isn't kayaking one of them?

Krosno is situated on the Wisłok River , which flows into San, and San then joins Wisła. Thanks to the dam in Sieniawa, Wisłok is a well-regulated river, perfect for kayaking. In Krosno, you can start your kayak trip by the Galeria Zawodzie shopping centre, of course if the water levels permit it. Every year, at the end of April, there are two-day kayak trips from Krosno to Strzyżów, with overnight stay in Frysztak. They guarantee great fun, with professional service, even for those who have never seen a kayak up close but would like to have a go. During the season, you can organise a trip for yourself and the unforgettable experience will make you want to come back and kayak even further.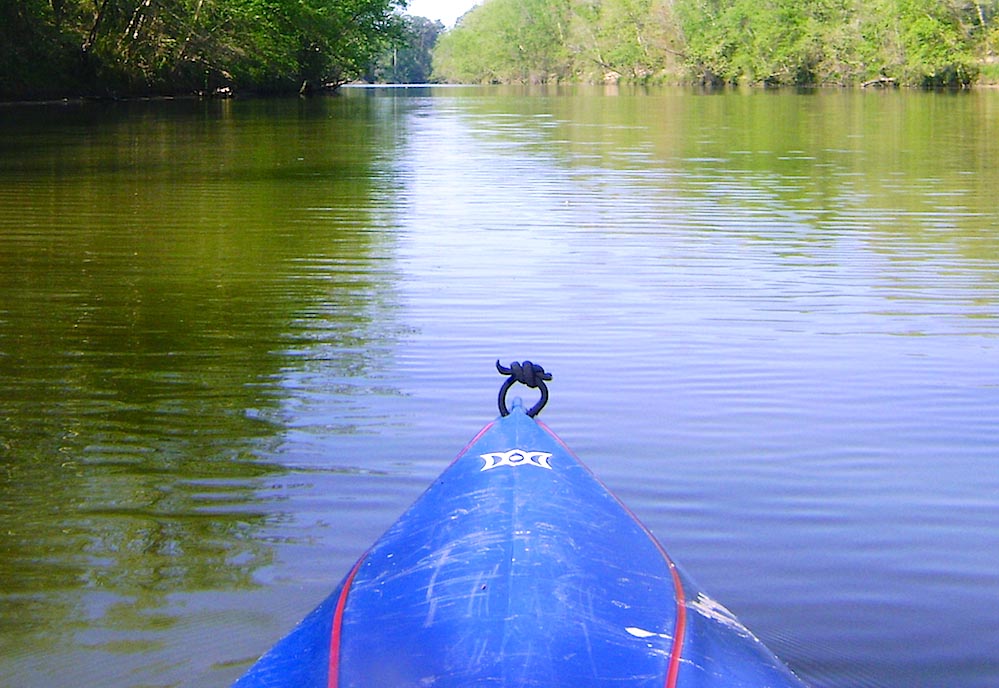 The aviation traditions in Krosno give you the opportunity to have a bird's-eye view of the town and its surroundings. There is an airfield and a flying club, offering not only trips in gliders or small planes, but also the option of parachute jumps with an instructor and – if you are in Krosno regularly – obtaining a glider pilot licence.





And if you don't like the idea of parachuting, how about skiing? You have three ski lifts to choose from – in Czarnorzeki, Chyrowa and Puławy – as well as beautiful cross-country and ski touring trails.


---
fot.: arch. MOSiR Krosno (1), arch. Urząd Miasta Krosno (2,3), pixabay.com (4), Eurogym (5), arch. Arete sp. z o.o. (6,7,8,9), Aeroklub Podkarpacki (10)