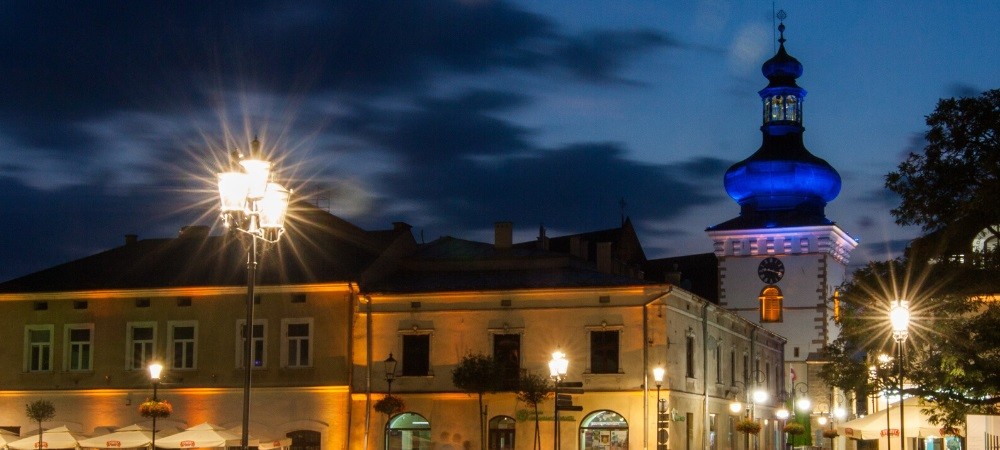 Krosno attractions to be discovered
"In the charming landscape we saw the ancient town of Krosno, whose churches, rich in ornamental woodcarving, artistic paintings, marble tombs and beautiful altars, could equal the finest churches of Kraków, with regard to both their architecture and wealth."
---
This observation was made by pioneers of tourism in Galicia who visited Krosno in 1860, and it remains just as relevant today, over a hundred and fifty years later. Actually, there are even more reasons to visit Krosno now. Some of them are hidden in the numerous unique nooks and crannies of the town – and since they are hidden, they need to be discovered.
Even more reasons to visit Krosno!
The town, situated in a picturesque spot on the majestic Wisłok River in the foothills of the Beskid Niski, charms visitors with its unique, beautifully preserved medieval layout. Thanks to its location on the main trading route connecting Poland to Ruthenia and Hungary, it enjoyed numerous royal privileges. It had a water pipe system already in the Middle Ages, when the only other town to enjoy such novelty was the royal city of Kraków. The monumental works of architecture and art, created over the centuries with the contributions of immense fortunes by artists on a European scale, are what draws many history lovers to Krosno, where they can enjoy unique walks in the Old Town set on a fortified hill where Lubatówka joins Wisłok. The atmospheric arcades of the Renaissance houses and the Gothic churches –
the Parish Church
with Baroque interior which delights all connoisseurs of art and the
Franciscan church
with the magnificent
Renaissance tombs
– are one side of the town.
The other is the unique
Glass Heritage Centre
, the only place of its kind in Poland, presenting the subject of glassmaking and glass art in an interactive way. Krosno also prides itself on countless mementos of the oil industry and its creators, such as the biggest collection of oil lamps in the world, as well as several monumental tower clocks built in the oldest and biggest tower clock factory in Galicia. Add to that the tradition of weaving still alive in Krosno and museums of technology created by enthusiasts, and you will see that there are few places in Poland where you can take a journey through the history of technology and learn about so many branches of industry.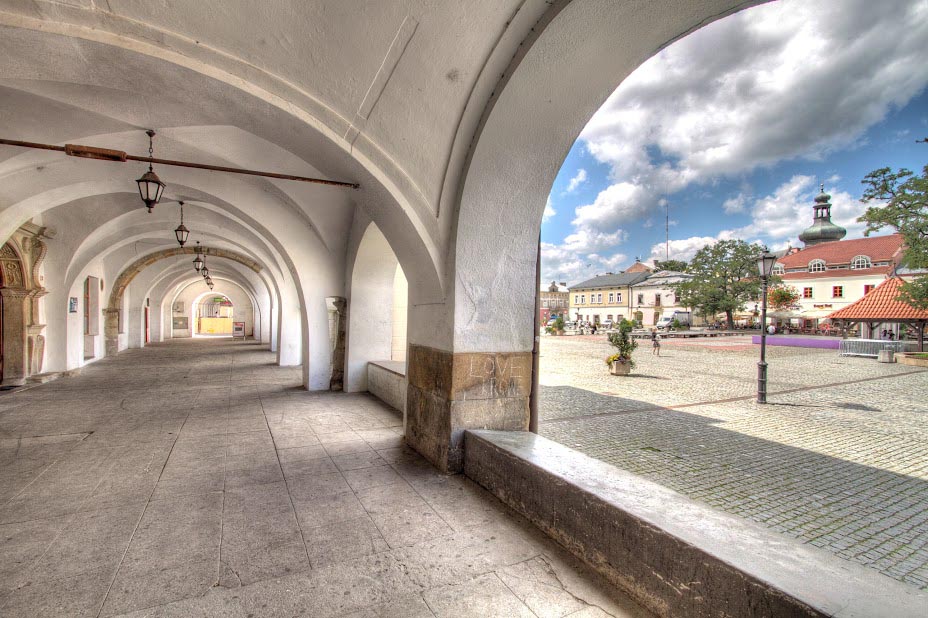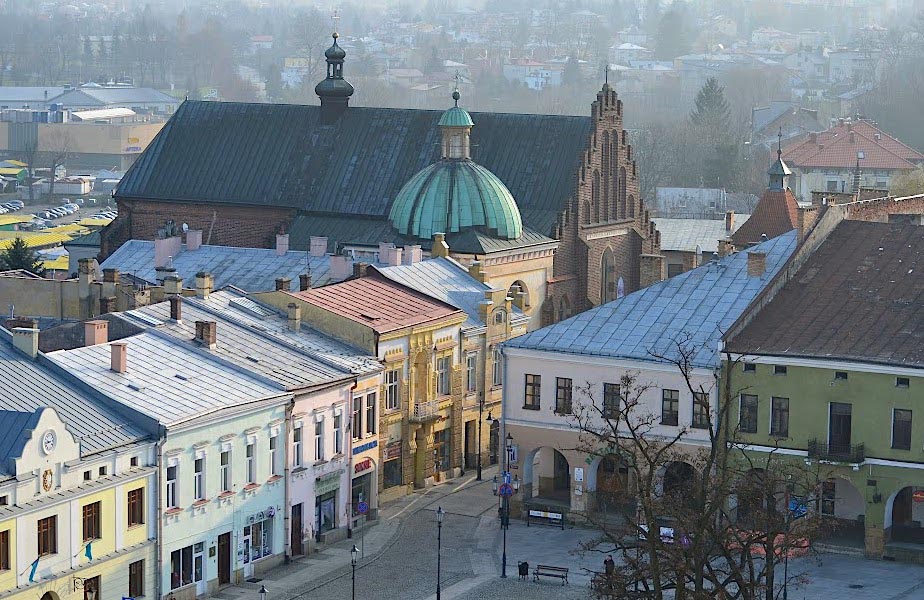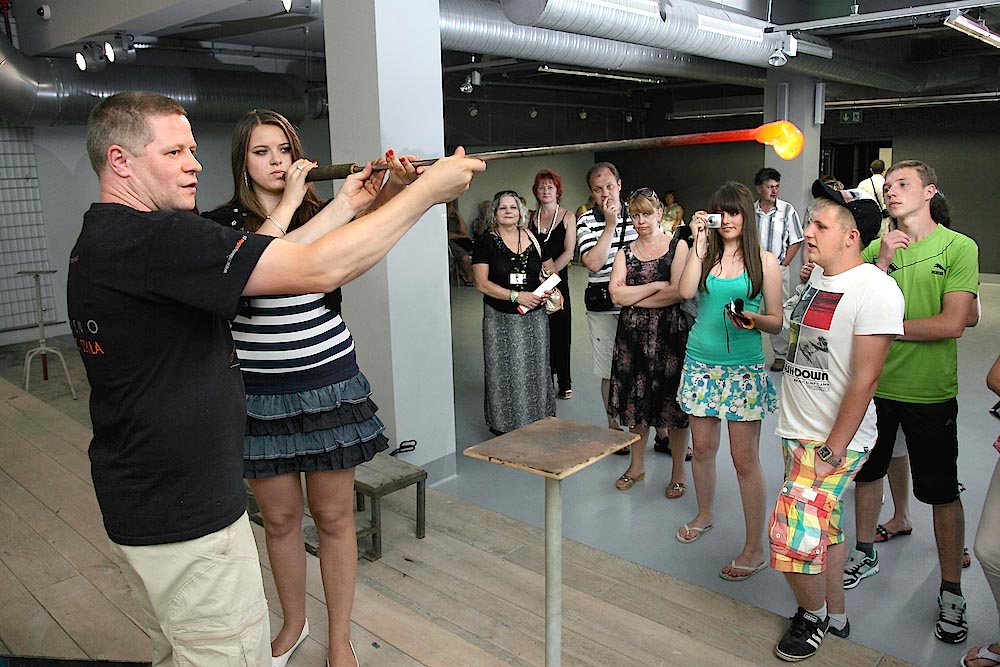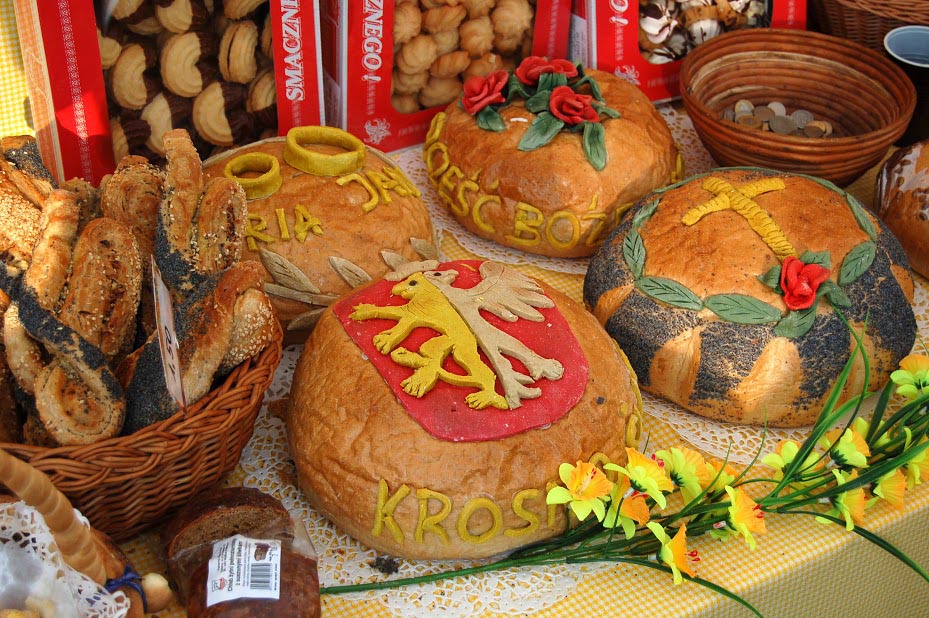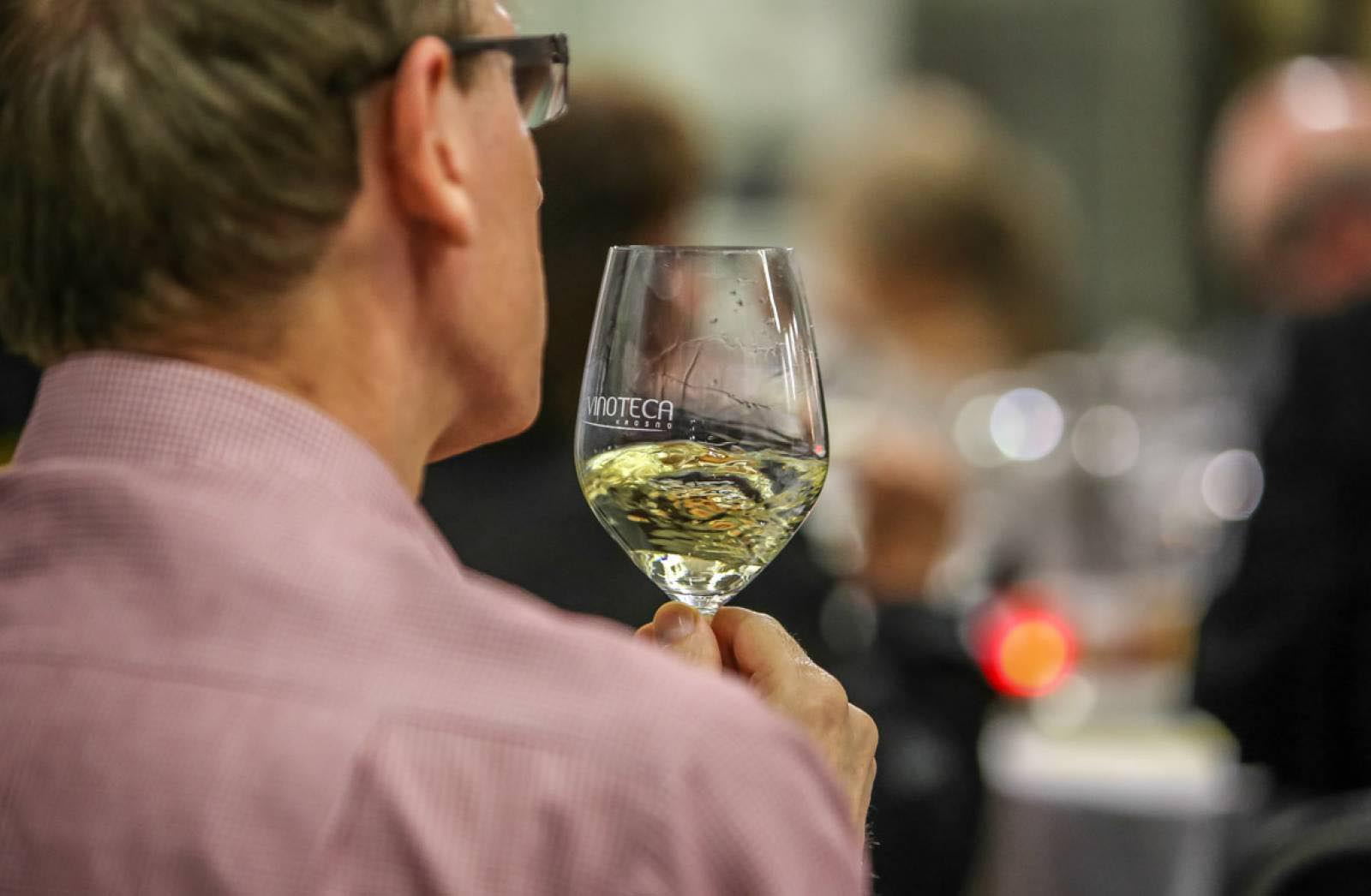 Is industry an enemy to individual artistic expression of handicraftsmen? Even if it can be, it definitely is not in Krosno, where handicrafts bloom and local artists produce work that is appreciated all over Europe. It includes specialties unique to Krosno, which enjoy special recognition, such as nativity scenes created with hay, admired in Gdańsk, Prague and in France.

Local bakers, confectioners and liqueur-makers are no less talented (though the liqueurs may not be so easily available). For decades, their mastery has overpowered both real connoisseurs and those who are only discovering the culinary art. Local produce is being used more and more by local restaurants as basis for dishes combining the taste and the history of the region and pleasing all the senses enough to earn a mention in the most prominent culinary guides. This makes food and art the third and fourth reason to visit Krosno, as admirers of both are generously provided for and can enjoy local specialties with exotic additions, such as the finest Hungarian wine from Tokaj, available here for over five hundred years!

The fifth reason… no matter how many reasons can be listed, the wonder of Krosno lies primarily in the fact that all its varied attractions and characteristics create, in some incredible and mysterious way, one compelling whole, where everything is interconnected.



---
fot.: arch. Urząd Miasta Krosno (1,2,5), T. Okoniewski (3), A. Wrzecionko (4), P. Fiejdasz (6)