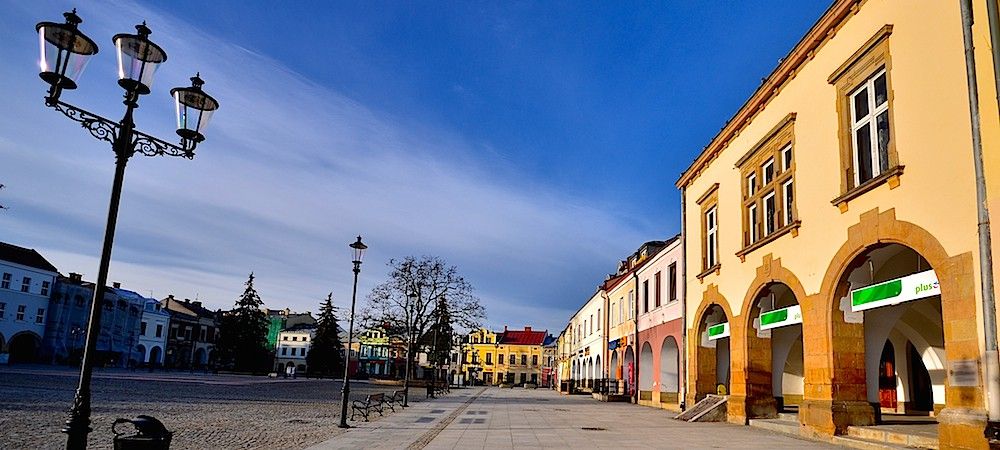 The Portius House is one of the most characteristic houses in Krosno, but also the most connected to the history of the town.
---

It was built in the 16th century, probably by the Hesner family, one of the richest in Krosno. Anna Hesner married Bartłomiej Mamrowicz, a sought-after, that is rich, craftsman. Their son Paweł Mamrowicz, educated to be a doctor, must have inherited the house since in 1626 he was able to sell it to the Scotsman of Krosno, Wojciech Portius.

The transaction turned out to have a significant influence on Portius' life as a year later he married Paweł Mamrowicz's widowed mother, Anna. She was a decade older than Portius and the marriage made him the richest citizen of Krosno, opening for him the way to a brilliant international trading career. On Portius' death in 1661, both Anna and their children had already died – she in 1648, and they even earlier, in childhood. It is not surprising then that he bequeathed the house to his stepson, Paweł Mamrowicz.

It was the same house he had bought from him, but it did not look the same. Portius not only had it thoroughly renovated, but probably also extended by joining it to the adjacent house. Its appearance today is the result of another alteration, conducted in 1908. However, the late Renaissance stone portal decorated with coffers and rosettes on the keystone of which the date 1640 and the initials R P (Robert Portius) and A P (Anna Portius) are still clear, has survived to our times.



---
fot. T. Okoniewski