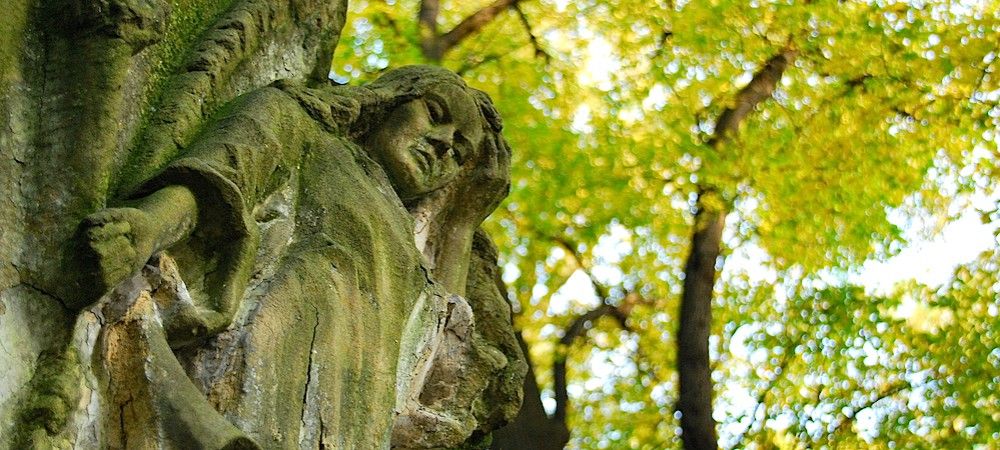 Anyone looking for peace, nostalgia and meditation will find them among the historic tombs of the old cemetery in Krosno.
---
Lviv has its Lychakiv Cemetery, Kraków has the Rakowicki Cemetery and Warszawa has the Powązki. Krosno also has its old atmospheric cemetery full of historic tombs and ancient trees shading the graves of distinguished citizens.

The cemetery, situated in Krakowska street, was established around 1786 and used until the middle of the 20th century. It contains tombstones which are genuine works of art, of the kind one may look for in vain in modern, somewhat tasteless big cemeteries. Walking there, you can escape from the bustle of the town and see tombs of prominent citizens of Krosno, especially those living in the 19th and at the beginning of the 20th century, and hear the names carved in stone whisper about the bygone age of the town.

There are graves of past mayors of Krosno, councillors, doctors, professors and artists. The oldest tomb which has survived to our times belongs to the Schaytter family and dates back to 1832. Other notable places are the memorial to the fallen in the January Uprising, unveiled in 1903, and the tombstone of a mayor of Krosno, Sylwester Jaciewicz carved in red sandstone from Terebovlia in 1895.

Anyone looking to learn more about the history of Krosno should visit the Old Cemetery. The place will also appeal to art lovers, as many tombs are work of outstanding artists such as Józef Sroczyński, Andrzej Lenik and Napoleon Nawarski.




---
fot. T. Okoniewski